Sold Out
The Collector's Edition is now SOLD OUT, but fear not, the Digital Deluxe Edition below is jam-packed with extras to keep you fully equipped while on the battlefield!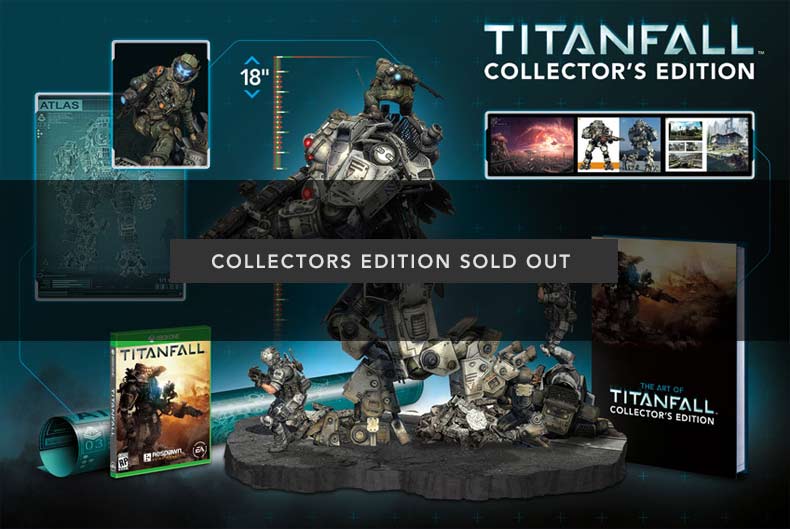 Digital Deluxe Edition
For Origin PC gamers we have introduced the Titanfall Digital Deluxe offering which includes both Titanfall for PC and the Season Pass. This offering is available now for purchase within the Origin store.