Progression and Generation Status:
In Titanfall, players earn experience points (XP) when they get kills, assists, headshots, rodeo attacks, and successful hacks. As XP accumulates, players will level-up their Pilot until they hit max level 50.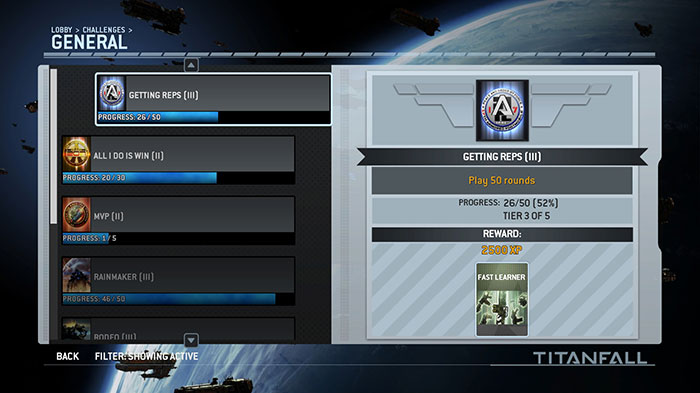 Leveling up will unlock unique rewards, including new weapons and loadout options like tactical abilities and weapon upgrades. As players continue to level-up, more options will become available to customize both Pilot and Titan loadouts.
"

Tip: A message will appear on-screen each time your Pilot levels up. Don't forget to adjust your custom loadouts and review individual unlocks as you earn them. These unlocks will allow you to adapt your Pilot and Titan to your specific play style.

"
Once players reach Level 50, Pilots are given the option to Regenerate. This essentially resets stats, experience, and unlocks – the only thing that carries over is their Burn Card collection.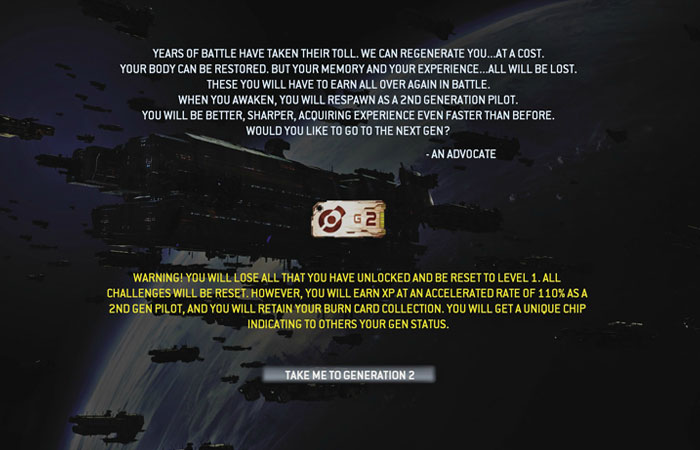 So what's the benefit? Second generation Pilots (and beyond) attain a unique chip icon that appears next to their name on the scoreboard, indicating their elite status and giving them bragging rights. If a player chooses to Regenerate, everything will be reset but XP will now be earned at an accelerated rate as they gun for the next generation.
"

Tip: Each generation beyond Status 2 will require you to complete specific Challenges on top of reaching level 50. Make note of which requirements are needed to progress through the following generations quickly.

"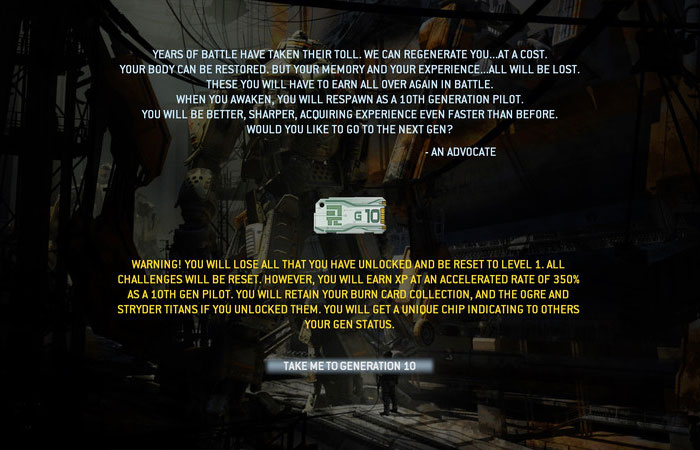 There are 10 generation levels, each requiring players to advance through 50 levels in order to complete. Tenth generation, Level 50 is the ultimate and final achievement, reserved only for the most dedicated Pilots.